IT Services for New Jersey, New York, and Charlotte
IT SERVICES

ELEVATED

What Experience, Responsive IT Support Should Be

We offer a comprehensive approach to IT Services
and IT Support, with simple, flat rate pricing.
Security &
Peace of Mind
Panurgy Provides Responsive IT Services to NJ, NY & NC
Welcome to Panurgy, your trusted partner for professional IT services in New Jersey, New York, and the Charlotte area. Since 2000, we have been dedicated to equipping businesses with the most reliable and sophisticated IT solutions. We understand that in the digital age, having an efficient IT system is not just an option - it's a necessity.
Our team at Panurgy takes pride in providing top-notch IT services that are personalized to your business needs. We've built our reputation on ensuring our clients' businesses remain productive, secure, and profitable, no matter the size or industry.
Are you tired of dealing with IT issues that slow down your operations? Panurgy is here to change that! Our comprehensive IT solutions include everything from network security and data backup, to cloud services and disaster recovery. We'll ensure your business is protected, your data is secure, and your systems are running at peak efficiency.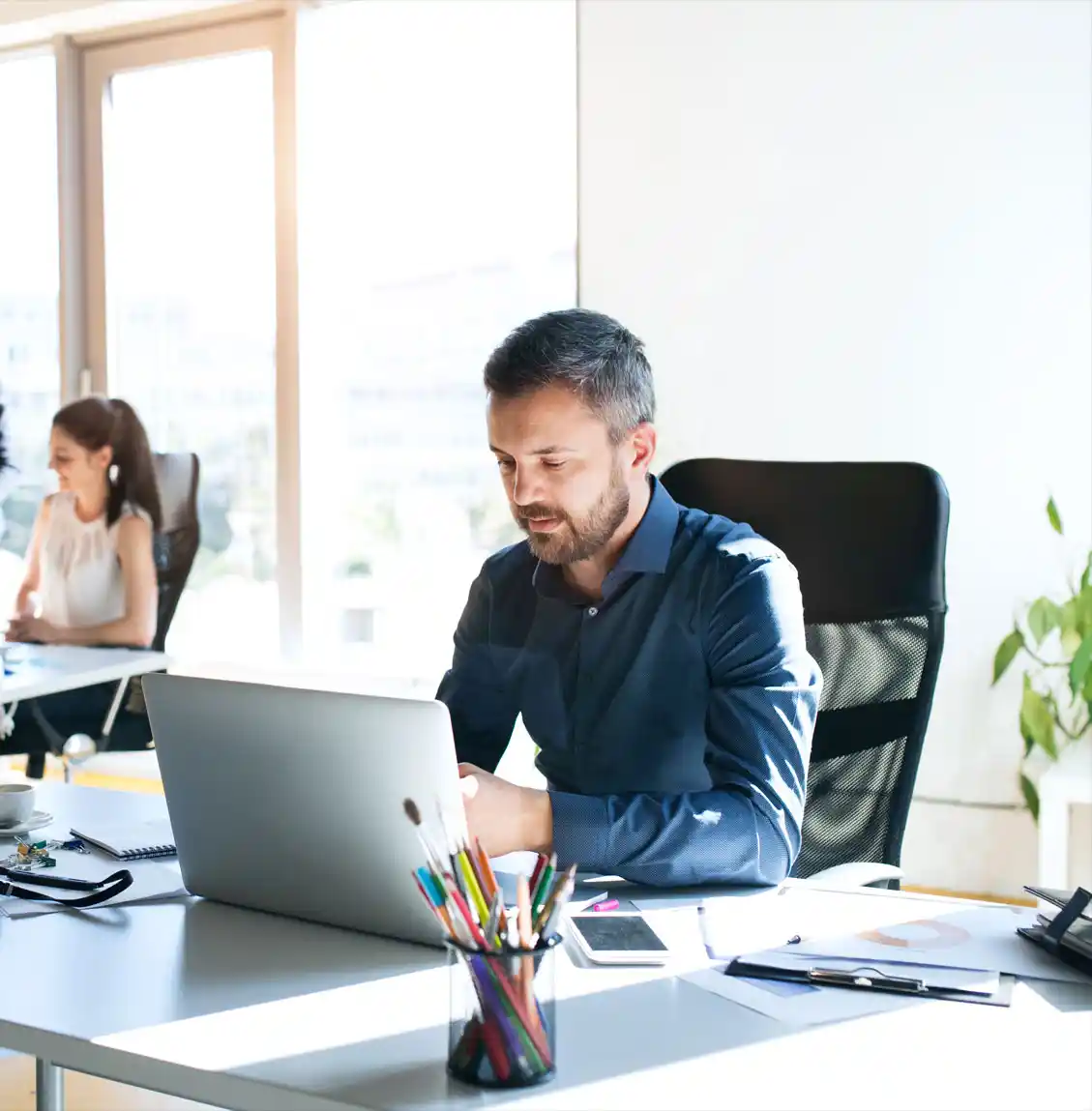 RAPID RESPONSE 
IT SUPPORT
Panurgy is a Top Rated IT Support Company in New Jersey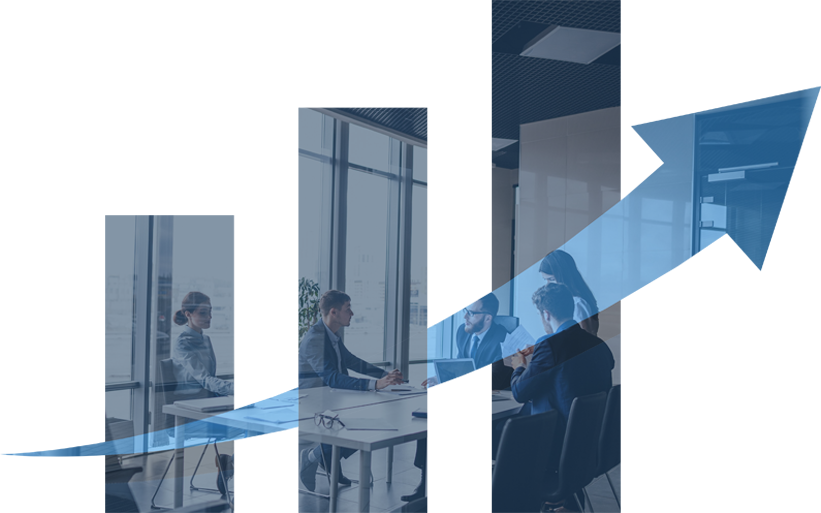 24/7 Helpdesk
Our helpdesk services are available around the clock to provide immediate assistance for your IT issues. Our skilled technicians are dedicated to resolving your problems promptly, ensuring minimal disruption to your business operations.
Remote IT Support Services
At Panurgy, we offer rapid response, Remote IT Support Services, ensuring that any technical obstacles you encounter are swiftly addressed, regardless of your location. Our expert team of IT professionals can securely access your business's IT assets remotely to resolve issues promptly.
OnSite IT Support
Panurgy offers OnSite IT support to New Jersey customers when support issues can't be resolved remotely from our command center. Panurgy will dispatch a technical support specialist to your business location to address issues and help keep your team productive.
Co-Managed 
IT SERVICES
Panurgy's Technicians Can Augment Your In-House IT Staff
Panurgy's Co-Managed IT Services is a collaborative approach to IT support, bolstering your in-house team with our expertise to create a robust, responsive, and flexible IT infrastructure. Our services are ideal for New Jersey businesses looking to enhance their IT capabilities without a significant increase in overheads.
Benefits to NJ businesses include:
Scalability: With Panurgy's Co-Managed IT Services, your IT capabilities can grow in sync with your business, ensuring you always have the resources you need to thrive.
Expert Advice: Access to a team of seasoned IT professionals who can offer advice on everything from day-to-day issues to strategic IT decisions.
Cost Efficiency: Leveraging our services can be more cost-effective than hiring additional, full-time IT staff.
24/7 Support: Round-the-clock support ensures your IT systems are always running smoothly, minimizing downtime and its impact on your business.
Enhanced Security: Our team helps implement and maintain robust cybersecurity measures, protect your business from threats, and ensure compliance with industry regulations.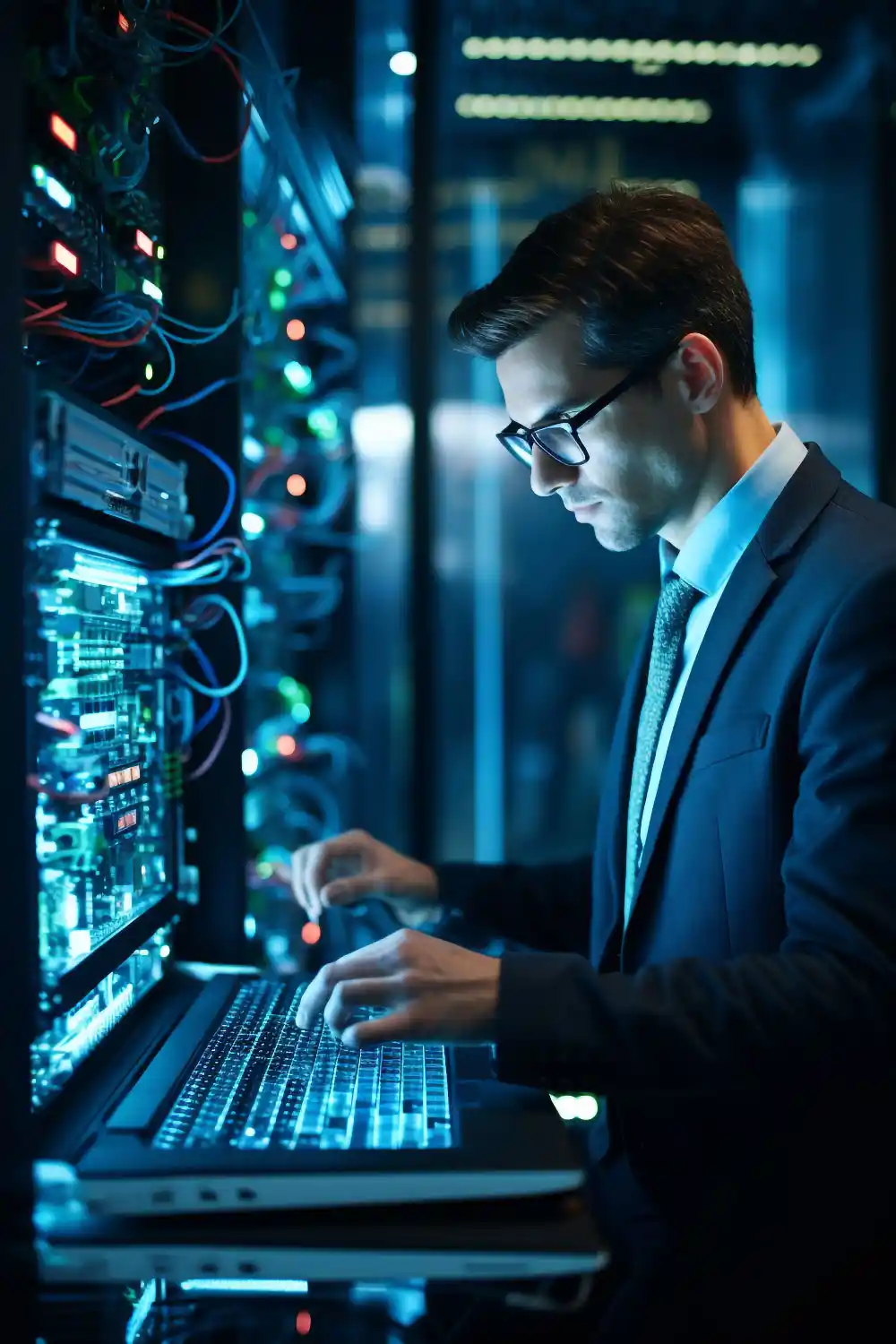 AICPA SOC2 CERTIFIED

IT CONSULTING
Panurgy's IT consulting services in New Jersey, New York and North Carolina are designed to empower your business, leveraging technology to drive growth and efficiency. Our team of experts works closely with your organization, strategically aligning your IT infrastructure with your overarching business objectives. Moreover, we hold the prestigious AICPA SOC2 certification, a testament to our commitment to operating with the highest standards of security and trust.
Whether you're a small business or a large enterprise, Panurgy's IT consulting services in New Jersey can provide you with the technological insight and expertise you need to stay ahead in today's fast-paced digital landscape. Experience the advantages of a robust, secure, and optimized IT infrastructure — choose Panurgy today.
PANURGY IT CONSULTING SERVICE
  CLOUD MIGRATION SERVICES

  INFRASTRUCTURE Implementation

  IT PROJECT MANAGEMENT

  STRUCTURED CABLING

  MICROSOFT AZURE CONSULTING

  CYBERSECURITY COMPLIANCE

  vCIO SERVICES 
5 Big Reasons

to Choose
Panurgy to Support
Your Computer Network
OUR APPROACH TO

MANAGED
IT SERVICES

ABSOLUTE 100%



SATISFACTION
GUARANTEE
We have an excellent partner with a strong technical team to support us which allows for our smaller internal team to focus on other initiatives.

ALL INCLUSIVE
IT SERVICES
Panurgy is your one-stop shop for ALL your IT needs – Data and Voice solution design and implementation, proactive monitoring and support, managed security, data protection/BC/DR, hosting/IaaS, fully outsourced administration and support.

FLAT RATE
MANAGED IT
Our flat rate service contracts let you know exactly what you're paying for and what you can expect – no "gotchas" or hidden fees.
Panurgy offers a full range of expert, professional IT services to cover every stage of our clients business-technology life cycle. From assessment and design to implementation and sustained long-term management. We do all of this with an unshakable dedication, affordability, transparency, and with white glove customer care. Read what our customers say about Panurgy's IT solutions.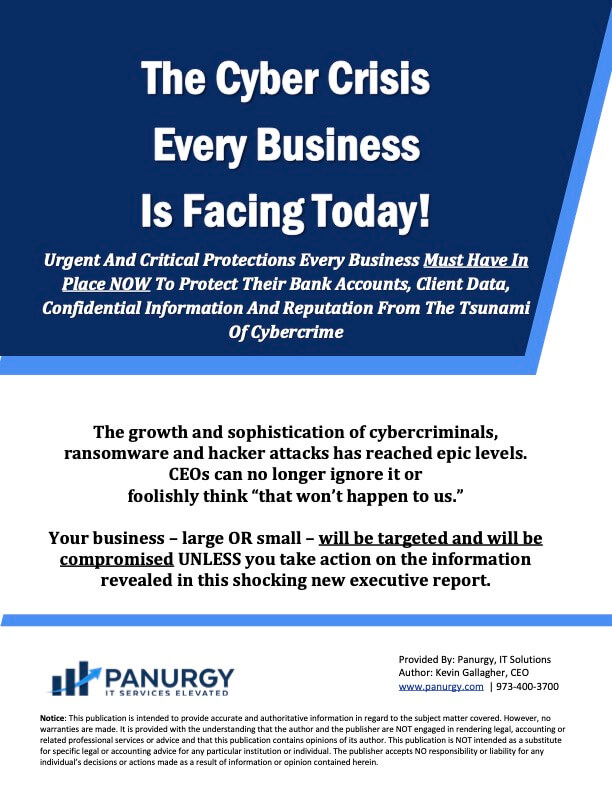 FREE REPORT
The Cyber Crisis Every Business Is Facing Today!