Keep Compliant with Best Security Practices
Is your company's network security and IT practices compliant with every set of regulations it needs to be?
It can be incredibly difficult to track your own IT policies and processes to ensure you have cybersecurity compliance with appropriate regulatory bodies as well as the insurance companies you work with to protect your organization from damages. Gaining the expertise of a quality IT services company like Panurgy, can aid you in ensuring your cybersecurity needs are met and you're not surprised by standards or regulations you weren't expecting.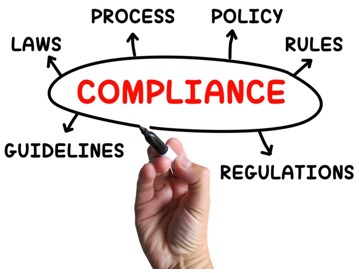 Panurgy's IT experts know how to ensure IT compliance with numerous regulatory bodies—including FINRA, HIPAA, NIST, and more. Any company that wants to work with government contracts needs to be aware of NIST standards for their cybersecurity, and our thorough managed IT services can help make your company compliant in every area it needs to be.
Our capable and experienced staff will keep your company's security and up to the standards that insurance companies and regulatory agencies put forth. You can focus on your job knowing the details of your IT support and service are being handled with complete solutions.
Why sign up with a Managed IT Service Provider when you have cybersecurity compliance needs?
More time to focus on your company's operations
Managed Anti-virus/Anti-Malware: regarding the protection of your data
Patch Management: PC, Macs, and servers are kept always up to date with the latest operating system and application updates and security patches.
No surprises about falling short of regulatory standards
Keep compliant the details of your cybersecurity insurance
On Call IT experts who can assist you with specific inquiries
Schedule an appointment with Panurgy today to learn how our managed IT services can help you with all your cybersecurity compliance needs.
HIPAA Compliance IT Services
Keep Compliant with Best Security Practices
Managing IT compliance has never been simpler. As your provider, our team monitors, updates, and secures patient data while ensuring systems are running efficiently. That way you and your staff can focus on patient care and practice management. We understand the importance of protecting patient information which is why we have a specialized team to manage HIPAA compliance standards for our medical office clients.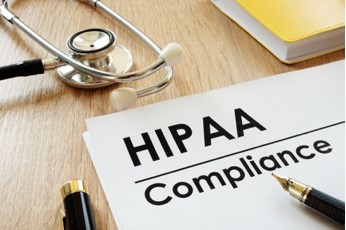 Panurgy secures Patient Heath Information by: 
Securing workstations, backup, and emergency processes.
Providing audits and tracking to understand where there are risks of breach.
Protecting information transmitted via email, fax, or the cloud.
Call Panurgy today to see what's possible to protect your practice and keep records HIPAA compliant.
What You (and Your Managed IT Service) Need to Know About Nist and Cybersecurity Compliance
Achieving NIST Cybersecurity Compliance doesn't happen in a day. But there is a method to get there. The five steps of compliance, offered by NIST, are an overview of the granular 55-page PDF and 505-row Excel Cybersecurity Compliance documents. But before you even take that first step, consider choosing a managed IT partner that can help your business become compliant. Panurgy is ready.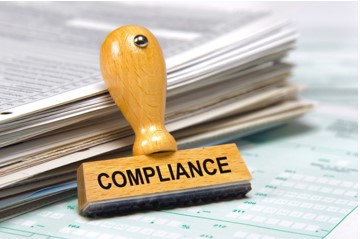 We will assess your business and help determine how to tailor compliance to fit your business's particular needs, requirements, and exposure to threats. NIST recognizes these business-specific differences and encourages companies to craft their unique path to compliance.
We remain your partner in preemptive and real-time detection of threats. If cybersecurity breaches occur - Panurgy is with you to aid response to authorities and to your affected clients and customers.
The cybersecurity landscape is changing underneath our feet. NIST announced in 2022 that compliance additions and revisions are coming. Panurgy will help your businesses prepare and monitor for every threat, new and old.
Schedule an appointment with Panurgy today to learn how our managed IT services can help you with all your cybersecurity compliance needs.