Business needs that are aligned with technology; that's what Panurgy IT Consulting can do for your organization. Stop worrying about handling tech issues when you partner with us. We're not just technicians who are there when there are tech issues. We're here for you all day, every day, to make sure your organization is running smoothly, is aligned with business goals, and has room for scalability. Most importantly, we make sure all data is secure.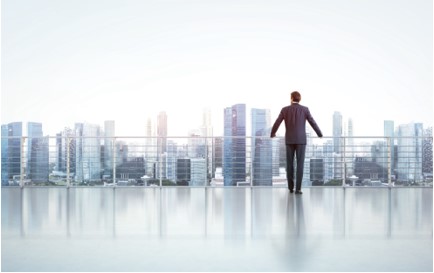 What is IT Consulting?
IT Consulting is the term used to describe any number of technology-related issues. Network and data security, data storage and organization, server management, cloud services, server migration, vulnerability assessments, business continuity planning, VoIP, workstation management, and software implementation and management all fall under the umbrella.
When your organization partners with an IT Consulting firm like Panurgy, you know you're in good hands and that your business operations and technology will be installed, updated, maintained, and secure.
Working with your stakeholders, our team assesses the current technology, making recommendations based on potential security breaches and company needs. As your business grows, so can the technology.
Benefits of IT Consulting for your New Jersey Business
Many of our clients tell us they've been acting as the IT Consulting department of the business for years and need support. Others tell us their IT team needs specialized assistance. Whether we're your full-time IT consultants or are needed on a project basis, the benefits of IT Consulting for your business include:
24/7 Help Desk Support.
Constant systems and security monitoring.
Network, Data, and Security management.
Scalability based on business needs.
Technology is changing fast. Protecting a valued asset, your business, is a priority.
We're here to support your business by listening to the concerns, identifying the needs, and implementing solutions that fit your business.
Ready to get started? Contact Panurgy today to learn more.
What are the benefits of IT Consulting for a small business?
In today's world, there is greater risk of cybersecurity threats for businesses of all sizes. The benefit of partnering with an IT Consulting firm like Panurgy means letting us take the lead when it comes to securing business data, assessing potential breaches, and creating systems that work for your business, and your budget.
What is the cost of hiring an IT Consultant?
We offer fixed rate plans that fit the needs of your business. Never worry about calling our help desk because we've built that into every plan.
How do you know what my business needs?
We talk to you about concerns, assess the current technology structure, and create a plan that works for your business and budget. If you're in a business that has a busy season and then a slower season, like accounting, we make sure there is enough capacity to do what you need during busier times, and scale back during the less busy times. Our IT Consulting Services is designed to meet you wherever you are and create systems for the future.
We hired an IT firm, and they were never available. Will you be there for us?
Our help desk is available all day, every day of the year. Even when you're away from the office, we're working to monitor and secure systems. We never want data to be at risk so we're constantly working to protect your business like it was our own.
What if my business is outside of New Jersey?
Technology takes us anywhere so we can schedule a time to meet virtually. As needed, we will send our team to your location to assess and resolve any issues.
I can't convince my manager to let go of IT and hire it out. Help!
We're happy to talk to you and your manager about what is possible. Honestly, we love that we can take technology off the plate of busy people, allowing them to focus on the core business. It's less stress and not only that, but we also find outsourcing improves the bottom line for businesses because of our flat rate monthly billing. Set up a call with us today to learn how we can support the business.