Let Panurgy partner with you on your hardware, software, and networking projects to ensure your project is on time, on budget and done right.
When it's time to expand, upgrade, migrate, or update your IT infrastructure, be sure to invite our office-technology experts aboard. Their years of experience working with small- and medium-sized companies of all stripes will be invaluable.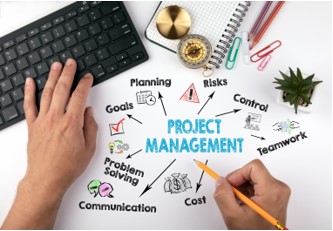 That's because they'll focus not only on optimizing your technology, but also on promptly responding to your questions and concerns and personalizing the interactions with you and your team. It is this ability to meet clients' IT requirements and business objectives simultaneously that sets us apart.
We'll ensure you finish on time, on budget, and precisely as planned for all types of projects, including:
Upgrading or redesigning networks
Migrating and managing large databases
Deploying cloud solutions or hardware virtualizations
Panurgy's certified technical advisors become partners when helping you plan, deploy, and manage your projects, and making sure costs and quality are totally under control.
Ready to get started? Contact Panurgy today to learn more.