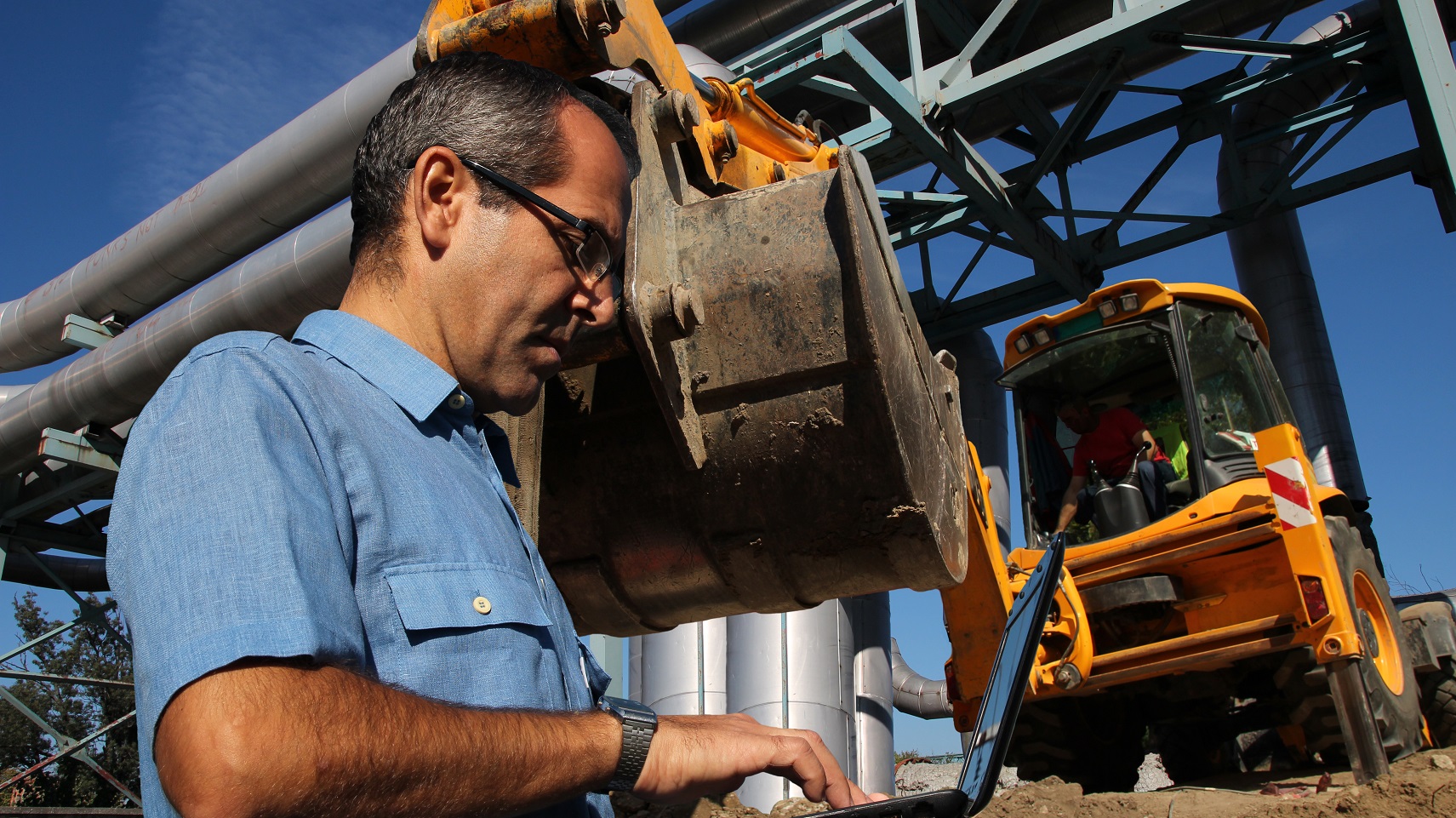 Construction is an industry that requires a massive amount of moving parts on any given today. Onsite work is full of logistical issues, teams need to be tracked and timed, accounting is a consistent concern for projects, and there's much more. High quality construction IT services allow contractors to manage all the disparate aspects of their business more easily. As your construction IT services partner, Panurgy provides tools and resources to streamline any firm's workflow and day-to-day operations. Small technical problems holding up massive construction projects won't be an issue when Panurgy's expert IT support team is readily available to assist you with any software or hardware difficulties.
Panurgy's Construction IT Services
Panurgy's construction IT services also provide complete network security solutions for your contracting company. Avoid having your staff deal with ransomware, phishing attacks, and other malware with help from our cybersecurity resources. We can monitor your network and prevent any cyber attacks from destabilizing your business when you and your workers are already trying to juggle numerous complicated projects. Protect your company and the clients who have invested their trust and money into your firm by getting the best cybersecurity possible with Panurgy's construction IT services.

Making sure contracts, blueprints, plans, and other documents are properly backed up in a way they can always be safely recovered is another benefit of working with Panurgy on your construction IT services. Our data backup and disaster recovery services are included with our comprehensive IT consulting packages. We work to always maintain business continuity so your projects go as smoothly as possible. Panurgy's construction IT services deliver the peace of mind your team needs to know technical errors aren't going to ruin jobs they've worked hard on.

When your firm starts a new project, they consider every detail at the beginning and plan for comprehensive solutions to issues that could arise during construction. Panurgy takes a similar approach to implementing construction IT services at your company. We make sure we know every challenge your company faces and vulnerability your business faces in order to provide your with complete IT solutions that give you exactly what you need. We custom-tailor IT services to your organization's specific situation. We apply our expertise in every way to ensure your satisfaction with the construction IT services Panurgy provides.

Call Panurgy today and schedule an appointment to discuss how we can use our IT expertise to help your construction firm. We can discuss all the current IT difficulties you face and begin crafting a custom solution whenever you're ready.
Looking for a Proactive Solution?